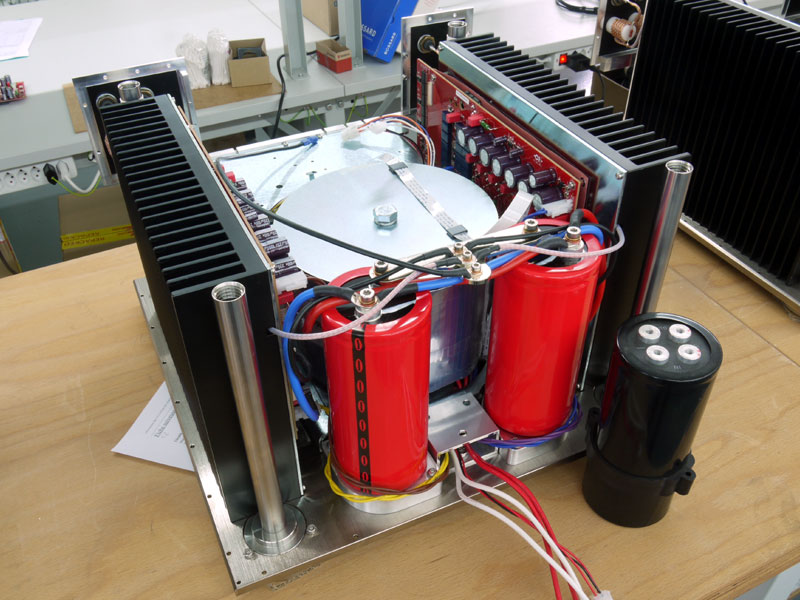 As part of the A1.5's development, CH Precision has recently compared top of the line electrolytic power capacitors from several of the most renown component manufacturers.
Voltage rail ripple measurement, amplifier output noise measurement, and most importantly direct listening comparison allowed us to easily rank the tested models in term of micro and macro dynamics, noise floor and low frequency control.
After further refinement and customization with the manufacturer of the best model that we tested, we were able to finalize the A1's bigger brother, the A1.5.
CH Precision then built upon this knowledge and new partnership to co-design a 120'000uF capacitor to replace the M1's 100'000uF used so far.
The improvement that these new power capacitors provided was so striking that we decided to discontinue the original M1 model and replace it right away with an M1.1 model, featuring these custom-made red 120'000uF capacitors.
All original M1 owners can contact their local dealer to arrange an upgrade to M1.1.
If you'd like to know more about the sonic improvement that these new capacitors brought, please read Mr. Roy Gregory's report from last October on The Audio Beat.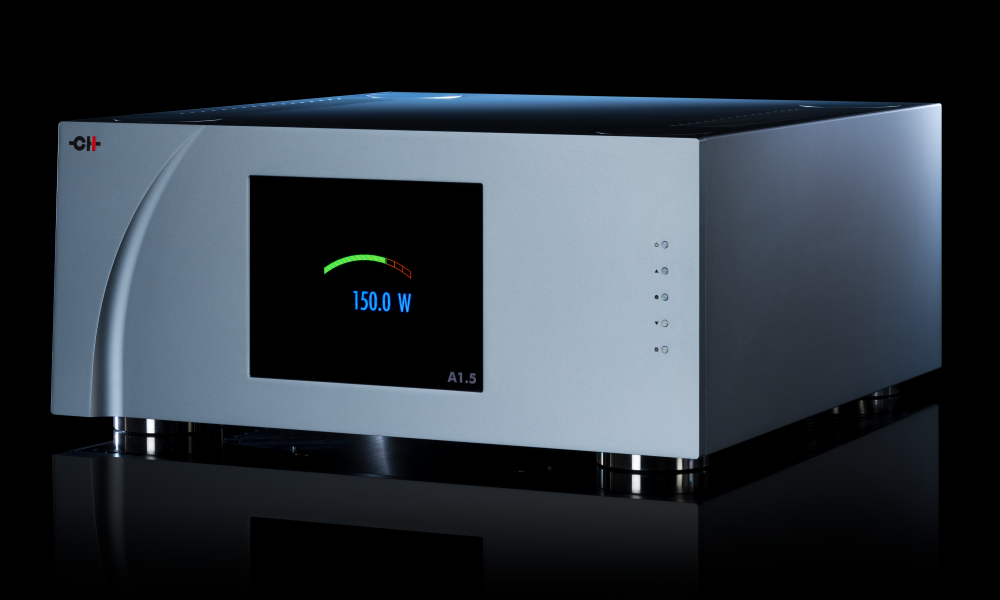 Following its world premiere in Hong Kong this summer, and US presentations this fall, we are pleased to announce that the first production batch of A1.5 has left our assembly factory last week.
Contact your local dealer to arrange a demonstration of the new versatile CH power amplifier.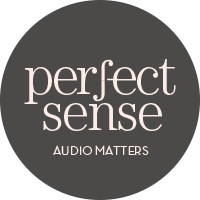 Our Swedish distributor Perfect Sense will host a CH Precision / Vertere event on Sunday November 25th.
As daylight is shortening and winter is approaching, come enjoy the cosy athmosphere of Perfect Sense's showroom, located in Bromma, West of Central Stockholm.
Members of the Vertere and CH team will be there to answer all your questions about turntables, cables and electronics.
Please contact Perfect Sense for securing your seat: https://perfect-sense.se/contact
We look forward to welcoming you.

The 36th International Audio Show will be hosted by the Tokyo International Forum, from November 16th to 18th.
Zephyrn Inc., our Japanese distributor will showcase the complete CH Precision line of products. Listening sessions and presentations by CH Precsision's CEO Florian Cossy will be held multiple times all three days.
We look forward to seeing you there!

We are glad to announce that Hifi Studio 10, our Berlin dealer, is one of the hosts of the Long Night of the Ears.
From 5 PM until midnight on Saturday November 3rd, music enthusiasts are welcome to visit several Berlin high end shops. Shuttle bus every half hour are organized to carry participants from one shop to another.
Our German distributor Ibex Audio, as well as members of the Wilson Benesch and CH Precision teams will join Hifi Studio 10 for this event.
Two CH Precision + Wilson Benesch systems will be demonstrated at Hifi Studio 10, Grolmanstraße 56, 10623 Berlin.
We all look forward to welcoming you.